Our Clinical Psychology and Other Services in Melbourne
Emotion Focused specializes in clinical psychology and other counselling services. The psychologists at the Centre for Emotion Focused Practice are qualified to provide counselling for a broad range of conditions, symptoms and psychological disorders including stress, depression, anxiety, trauma and PTSD, loss and grief, and eating disorders. Alongside helping individuals, couples and families, we also conduct group therapy as well as professional supervision services for counsellors, psychotherapists, and psychologists. Multilingual support is available with therapists offering guidance in several languages, including Spanish, Greek, and German.
Counselling Services from Expert Clinical Psychologist in Melbourne
Please click on the images below to know in detail about the different services we offer here at the Centre for Emotion Focused Practice.
Contact our clinical psychologist in Melbourne for details on our services. To contact us, call (03) 9820 5577.
Individual Counselling
Couple Counselling
Family Counselling
Child Counselling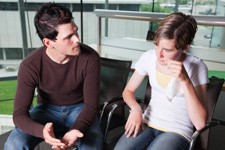 Youth Counselling
School Counselling
Organisations
Professional Supervision
All our psychological services are in line with the requirements of Medicare. Our clinical psychology services are provided by eligible clinical psychologists. Our focused psychological strategies services are offered by eligible registered psychologists, social workers, and occupational therapists of evidence based practice.
We help individuals, couples, family, children, and youth to cope with conditions, symptoms and psychological disorders, including stress, depression, anxiety, loss, grief and recovery, OCD, bipolar disorder, eating disorders, self esteem, etc. We give counselling for trauma, pain management, relationship management, work stress, anger management, etc. We are committed to helping our clients discover better ways to live their lives, develop effective coping mechanisms and explore their deep underlying issues through therapy.
The Centre for Emotion Focused Practice is also a nationally recognised training centre for psychologists.
We also hold community and private events, such as Narcotics Anonymous meetings every Friday, ARCVic Post Traumatic Stress Support Group, ECHOES – Peer Support Group, Process-Experiential Emotion-Focused Therapy 6 days professional development, Tibetan Singing Bowl Meditation & Sound Vibration Training, etc. Please view our events page to know more about the current events here at the Centre.